Our Vision
A world where our seniors are valued for their wisdom and experiences, and are cared for with deep respect and love, in communities that foster purpose and joy.

A Passion for CARING
A love for helping others inspires our daily work, fueled by our mission and sense of purpose.

A Spirit of JOY
Sharing and spreading positivity every day fosters a joy- filled community.

A Culture of SERVICE
We exist to serve our residents, their families and our valued team members, and we take pride in our commitment to do this every day.

A Tradition of INTEGRITY
We are driven by a moral code to do what is right, regardless of credit or reward, even when no one is watching.
Our Care Team
We focus on attracting and retaining a strong team of experienced, skilled, and compassionate caregivers who share our passion and mission. Understanding that consistency in care is what builds familiarity with each resident's needs and wants. This familiarity and personal touch ultimately help to build a true sense of community and deliver a higher overall quality of life for our residents.
Support Services
We are blessed to have a leading medical practice team serving as our Medical Director, with a dedicated nurse practitioner who consults with our team and spends regular time to become familiar with our residents' care plans. We also partner with a team of highly respected social workers and Aging Life Care Professionals who can provide additional support as needed. Our licensed nutritionist works with the team to develop customized, healthy and delicious menus for our residents. Finally, through our sister-company, Paragon Home Care, we benefit from having access to high-quality, emergency staffing services; while providing our residents direct discounted access to the personalized care, concierge, transportation and social engagement services they offer.
Margie Theresa Sekandi, ALFA
Administrator and Manager
Margie graduated from Temple University with a B.S. in Public Health. Margie is a seasoned assisted living Administrator and well-rounded health care administrative professional having worked at some of the largest assisted living companies including Brookdale Senior Living, Sunrise Senior Living, and Thrive Senior Living.
Margie is passionate about providing assisted living services in a small facility and is keenly aware of the challenges to receiving personalized care for seniors in large, assisted living buildings with poor staffing ratios and constant employee turnover. Margie is an enthusiastic advocate for leisure education awareness and maintaining good health behaviors. Margie is a passionate mother to her son and daughter, and she enjoys entertaining, traveling, and volunteering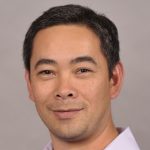 Juan Tuason
Owner-operator
Juan is the Founder and CEO of Paragon Home Care, a leading, private duty home care provider serving Northern Virginia and Maryland. Prior to that, he spent 20 years in the mortgage banking industry, the last 12 of which were at Fannie Mae, where he ran the Corporate Program Management Office. He found his calling in elder care after serving for years as a family caregiver for both his parents and as a church volunteer ministering to home bound parishioners.
He has also served as a community volunteer, currently serving as President and former Chair of the Interfaith Committee of the non-profit McLean Community Village Association (McLeanCVA), as a Parish Liaison for the Catholic Charities of Arlington, and as President and Treaturer of the PTO at his kids' school. Juan has an MBA from George Washington University and a BA in Economics from George Mason University.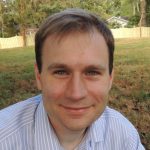 Patrick Carr
Advisor/Partner
Patrick formed Carr Living, LLC with his father, Thomas Carr, after stints in a variety of roles ranging from apartment leasing with Kettler to regional business manager at Greenfield Senior Living. He apprenticed at Sunrise Senior Living for the role of Skilled Nursing and Assisted Living Administrator. In these roles he became convinced that there was a better way for seniors to age healthily and with dignity. Patrick has an MS in Business and a BA in Psychology from Catholic University, where he was Phi Beta Kappa.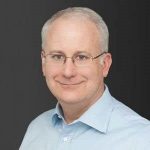 Thomas A. Carr
Advisor/Partner
Tom is a retired Managing Partner of FCP, a highly successful national real estate private equity firm. Previously, he was Chairman and CEO of CarrAmerica Realty Corporation (formerly NYSE:CRE), which was sold to Blackstone in 2006. He currently serves as FCP's representative to the Investment Committee of Horizon Land Company, a national owner of manufactured housing communities, as well as a board member of the Oliver Carr Company. He is Trustee Emeritus and Past Chairman of the Board of the NHP Foundation. Tom has an MBA from Harvard Business School and a BA in Urban Studies from Brown University